Put a whale in your living room
from the desk of Rich on Tech
Good Morning!
Did you think I forgot about my little old newsletter? Nope, but everything got pushed back last week due to a few things: Memorial Day and me being sick. I caught that 3-day whatever is going around and next thing you know, my voice took a major hit. Not fun to try to do TV, radio and a podcast when you can barely speak and your head feels like it was inflated by a pump.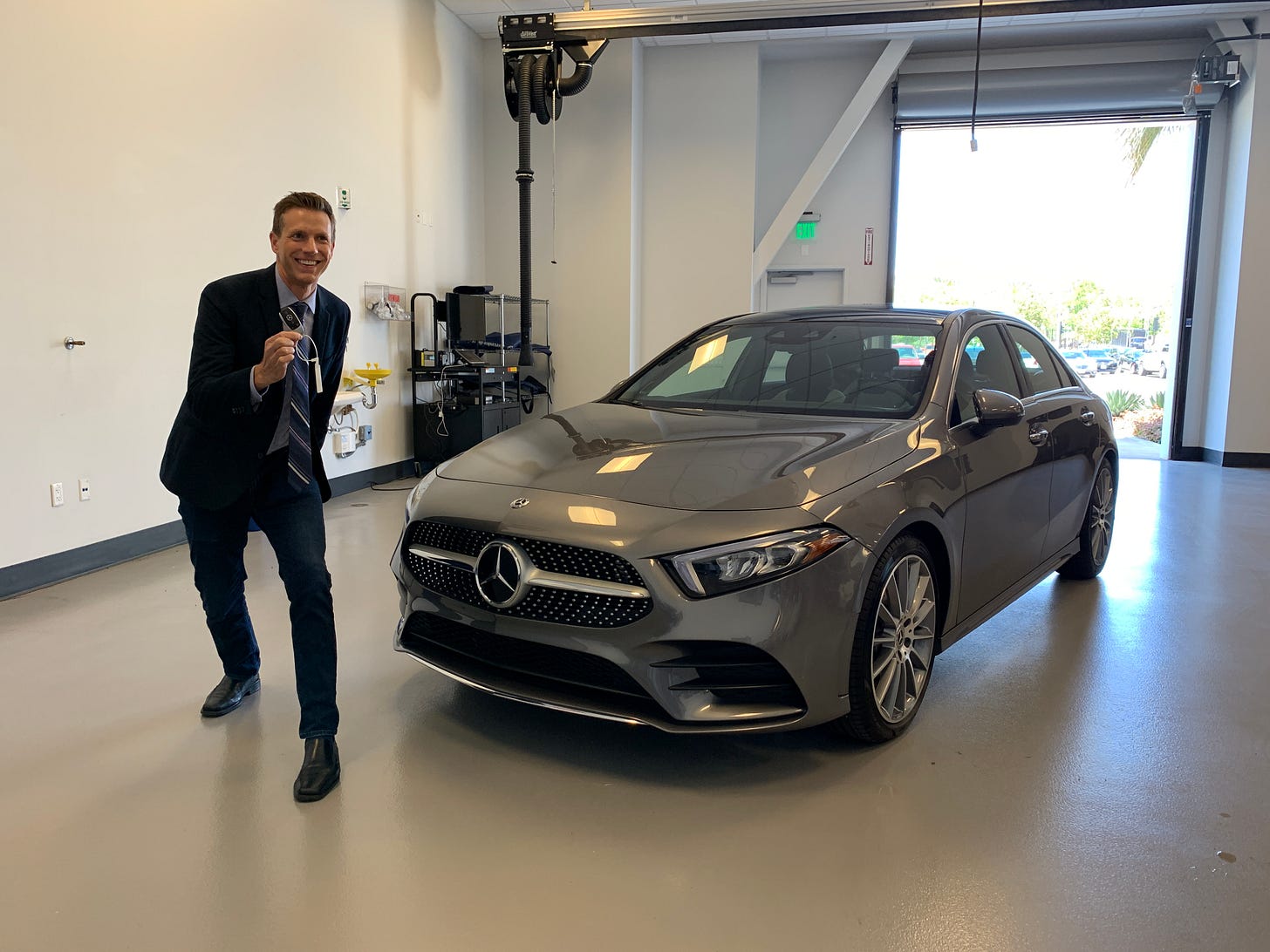 (don't worry, it's just a test drive)
But that's all part of the past and time to move on! Hope you had a fantastic week, here are some of the things I think you should know about in the world of tech.
YOLO is the latest anonymous Q&A app
YOLO is the latest anonymous feedback app making the rounds, especially with teens using Snapchat. You post a question to your feed and anyone can answer it - but you don't see who wrote the words. This means answers can range from nice "you're hot" to the worst possible things you can think of.
Teens love the thrill of it, but in the end it's probably not the best thing thanks to issues like self-confidence, bullying and the anxiety it can cause. Expect to never hear about this app again in about 6 months time.
https://ktla.com/2019/05/29/what-parents-need-to-know-about-the-hugely-popular-yolo-app/
Take the focus off your phone for a bit
If you're not guilty of too much time on your phone, then good for you. But a lot of us can't seem to put down our phones thanks to endless scrolling on Instagram, Twitter, Facebook and amazingly great newsletter emails that appear in our inboxes. ;)
I was inspired to find a solution to stay off my phone for just a few minutes at a time after my wife chastised me at my son's basketball game: do you really need to be looking at your phone right now? She was right, my Amazon Subscribe & Save of coffee creamer could wait.
The highly regarded OnePlus 7 Pro phone has a Zen mode. Turn it on and it blocks all functions of the phone except camera and calls - just like the old days.
You can recreate a similar experience on Android using an app called OFFTIME or the Digital Wellbeing app, if it's offered for your handset. On iPhone, try a setting called Downtime. Click the link to see the hack I figured out to turn it on, on-demand.
You'll find that even reclaiming 20 minutes of time off your phone is pretty great.
https://ktla.com/2019/05/31/want-to-focus-for-a-bit-try-these-phone-apps-and-settings/
---
Do you Quip? I recently ordered Quip toothbrushes for my wife and I and we love them! I was a die hard SonicCare fan for many years but always forgot to change the brush head, and when I did, it was all dirty inside. Quip is smaller and I feel like the job it does is just as good. I love how it times out 2 minutes of brushing and the fact that they send you a new head every 3 months automatically. Sign up using my link and get your first refill free, a $5 value. [REFERRAL]
---
Something fun to try
Google now lets you get up close and personal with a variety of creatures in 3D. The augmented reality feature lets you "place" life sized, moving animals in your world using the camera on your smartphone. There are even sounds. It's pretty cool, and definitely fun for the kids. To try it, go to Google on your smartphone web browser and search for an animal like whale, raccoon, octopus, tiger, panda and look for the "View in 3D" card in the search results. Enjoy!
Hey Mercedes…
You've got Google, Alexa and Siri… now Mercedes has a voice assistant too. I'm test driving the company's new (more affordable) A class car for a future TV segment and having some fun with the high tech features. You can change the ambient lighting with your voice. Watch!
My podcast has a new look and a new home!
I'm happy to announce that my podcast has found a new home: KTLA! What started as a side project on October 12, 2017 has now morphed into a weekly Q&A tech show where I talk about the tech stuff I think you should know about and answer some of the many questions sent to me each week.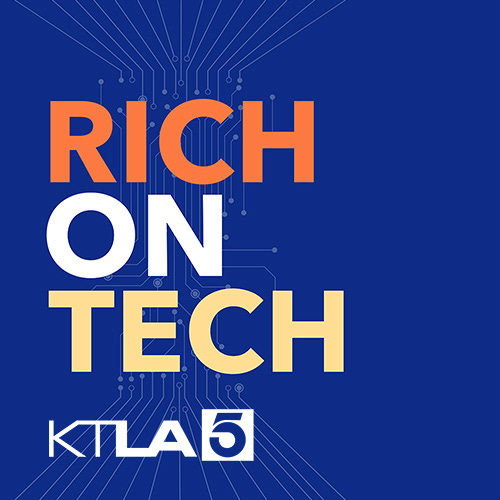 Besides the fresh new artwork and corporate logo, I assure you nothing has changed about the show. It's still just myself and Producer Meghan, but now we have much better equipment and more people to turn to when we need help with something.
And for those of you who liked the call in Q&A format on my Facebook Live, I'm looking into bringing that back as well.
On the latest episode, we discuss:
Amazon unveils the Echo Show 5 with new privacy features; the new iPod touch; Whether you should stay away from Airport USB charging ports; iPhone trackers; what parents need to know about the YOLO app; VIZIO adds AirPlay 2 to existing TV sets; Apps to help you focus; Google Maps lets you see popular restaurant dishes; listeners ask questions about Apple Watch, best iPhone model for pictures, adding Bluetooth to a Samsung TV, WhatsApp and more.
Take a listen - I assure you it's not just for diehard techies.
https://art19.com/shows/rich-on-tech/episodes/e164899f-183c-4a7a-85a0-c6b5ac86cd01
Odds and ends
Amazon unveiled a smaller, lower priced Echo Show 5 that's perfect for bedside or a desk
Those ultra-cheap Wyze security cameras now play nice with Google Assistant
Target is recalling USB charging cables for the iPhone
That's all for now! Enjoy your weekend!
Rich
P.S. If you liked this newsletter or found it helpful, please forward to a friend or hit the "heart" below. It would mean a lot to me.