Lots of quick little tech tips inside!
from the desk of Rich on Tech
Well, hello there!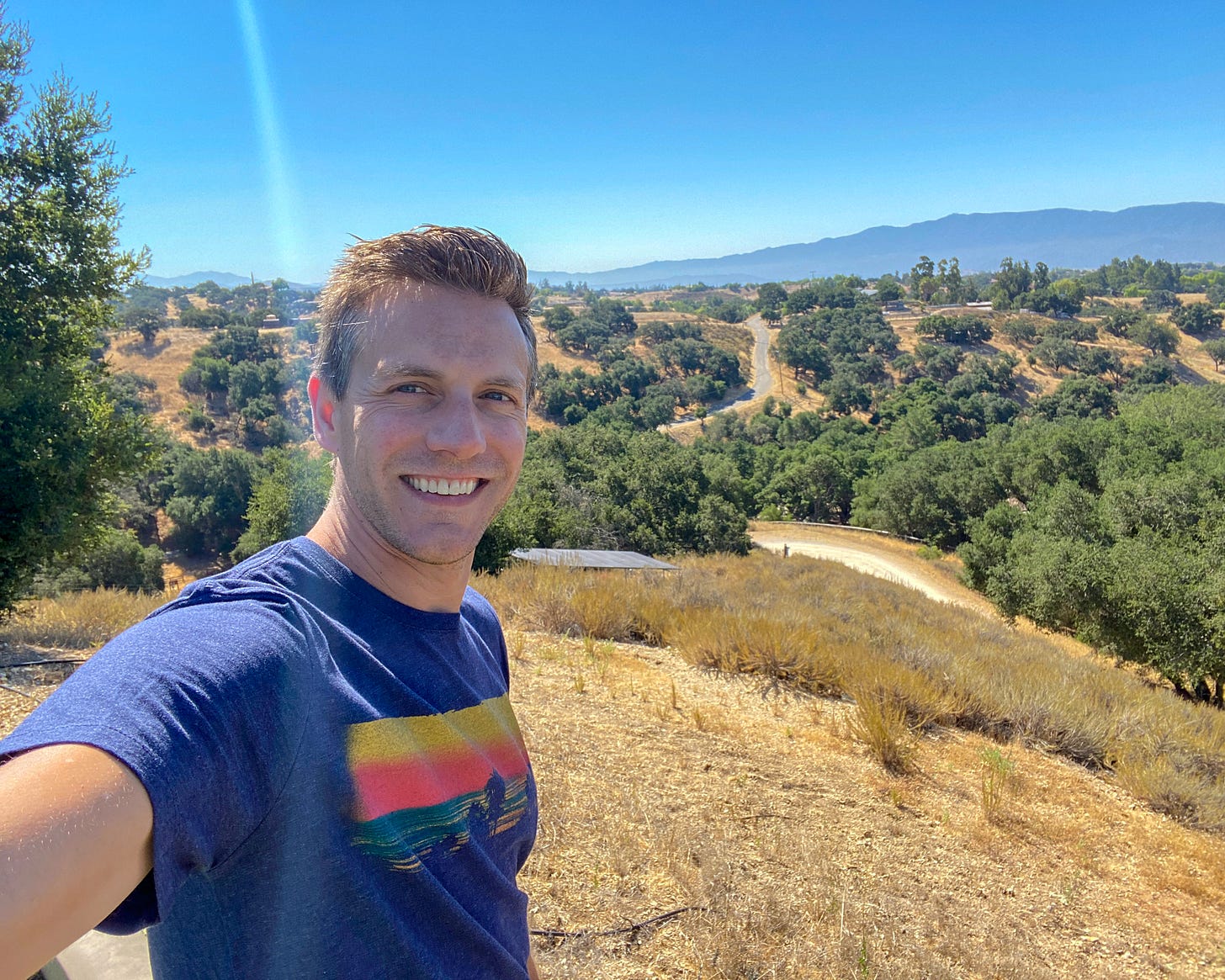 It's been months since I stepped into my "real" office and it's largely the same for many of my friends. It's kind of wild how adaptable we are to change with the times, but every time I think of things I "used" to do, they seem unreal at this point.
Like going to a concert, a big tech event, flying on a plane or just going to the store without a mask or hand sanitizer. With the new school year upon us and more distance learning, things are about to get even more complicated for parents and their kids.
But we will get through this and one day we'll tell stories about it.
Oh yeah, we also had a few little earthquakes here in the SoCal area. Nothing like a little rattling and rolling to get you going in the morning.
Now, let's get to the tech stuffs.
How to limit your kids time online
Kids are on their screens more than ever right now. It's just a fact. Parents need to work and activities are limited.
My kids are bouncing back and forth between Minecraft, Roblox and YouTube.
In the past, I've used Apple's ScreenTime function to help control their time online, but recently I tested a better way to do it called Circle. It's a device that plugs into your router and monitors all of their devices - phones, tablets, streaming sticks and more.
It works really well, although there are some quirks, and it does take some setup and getting used to, both by parents and kids.
I also looked at two other ways to enable parental controls.
Airbnb of swimming pools
I'm all about the sharing economy, and while I still prefer hotels to Airbnbs, I recently stayed in a rental that no hotel could compete with. There's something about the private experience that is really neat.
But what if you don't need an entire house? What if you just want to relax by a pool?
A website called Swimply is letting people rent out their backyard pools to complete strangers and apparently, it's doing quite well during pandemic times. (The CDC says COVID-19 isn't really passed through pool water)
Sure, it takes a leap of faith to allow random strangers in your backyard pool, and I'm a little concerned about the insurance situation, but it's happening. We interviewed a couple who said they've made about $7,000 this year renting out their pool.
Would you rent yours or take a dip in someone else's? Chime in on my Facebook page.
Quick Tips
Don't want Siri listening to you for a bit? Just flip your iPhone face down to that temporarily deactivate the "Hey, Siri" feature.
You can delete apps right from the update screen
Tap in the lower left-hand corner of the Kindle screen to see how much time is left in the chapter, book and more
Here are two quick ways to increase the text size on iPhone
You can get rid of those annoying pop-ups asking you to rate apps
Never miss a line of your favorite TV show ever again
Rich on Tech Podcast
On my podcast, I talk about the tech stories I think you should know about and it's where I answer the questions you send me!
On this week's episode:
CES 2021 will now be a digital event; Google's new way to help backup iPhones and Androids; Apple delays the iPhone 12 by a few weeks; Google is ready to release the Pixel 4a; renting out someone else's backyard pool, Rich's thoughts on Roblox; cool new book recommendation website.
Listeners ask about retrieving texts stored in iCloud, best inexpensive microphone for a podcast, getting back Google Play Services, best lenses for a Samsung phone; good portable battery chargers and iPad versus Surface.
It's super easy to listen. Just ask your smart speaker to "listen to the Rich on Tech podcast" or click the link below to open the show in your preferred audio app.
https://bit.ly/RichOnTechPodcast
Taking the proper precautions
My video demoing a wearable umbrella went viral a few years back and now the company behind that contraption has a new one called the ShieldPod.
I posted a picture of it and one of my followers bought it. Here's the hilarious video of her son trying it out.
Tech Tidbits
Looks like the iPhone 12 will be delayed, but just by a few weeks
You can now FaceTune videos
A new book recommendation site lists the books that prominent personalities are reading
Tweet of the Week
Take a look at the date of this post. I had no idea what was coming.
That's going to do it for now!
My goal is every other week for these emails. I loved reading all the feedback to the last one, seems like you enjoy getting them.
Be sure to hit that heart down below on your way out so I know you've read this!
Thanks and have a fantastic weekend.
Rich