It's not all about Apple
from the desk of Rich on Tech
Greetings, Earthlings!
Ok, no idea why I wanted to say that, but it just came to me last night when I was thinking about what to write in today's newsletter. In case you can't tell, I have a cheesy sense of humor. Keep that in mind when you watch my Insta stories.
Any-who, on to the stuff I think you should know about in the world of tech!
Facebook, but private
Facebook held its annual F8 event in San Francisco this week. It's where they announce all the changes coming soon. The one you'll notice first? A site redesign. It's already live on your phone - they've ditched the blue for a much more clean white design.
Additionally, they're making Facebook Messenger apps for Windows and Mac. That's pretty neat since it will help make Messenger a more viable alternative to iMessage. I really wish there was a universal messaging app that wasn't tied to your phone number.
Facebook is putting a heavy emphasis on Groups. You're probably a part of some already. Apparently people really like Groups since they're more intimate.
Two features are making headlines. The first is called Secret Crush, which helps hook you up with friends who are also interested in you. It's not available in the U.S. though, at least not yet.
The second is that Instagram is testing a thing where they hide like counts on posts. I definitely see the advantage of this for teens - high school is tough enough. Having to deal with an online popularity contest at that age just adds to the stress. For adults, it could help too. I'm all for an option to toggle like counts on or off. Right now the feature is being tested in Canada, we'll see if it makes it way to the states.
Watch my summary of the important changes here.
Pool protector
This week, I took a look at a high tech pool protector. It's called the Coral Manta and it's being made by an Israeli company. It's basically a solar powered camera you place in your pool that monitors the water for signs of people drowning. It uses AI to figure out when someone is happily swimming vs actively drowning.
Obviously, it's not a replacement for fences, covers and adult supervision, but I see the appeal of this added layer of protection. Right now it's expensive at $2,000, but the company believes the price will come down as the tech evolves.
Beneath the Surface
Recently, I visited Microsoft's trendy lounge in Culver City (hello, Westside traffic!) and got to go hands on with their latest Surface products. What started as a tablet that runs Windows and acts like a computer has grown into something for everyone.
There is the new and inexpensive Surface Go at $400, the Surface Laptop at $1000, the Surface headphones at $350 and even a crazy giant Surface Studio for $3,500. If I was in the executive C-suite it'd be a tough choice between that and an iMac. I love how the Studio screen lowers down into a writing surface.
One thing to know about the Surface (and the iPad Pro): the numbers you see quoted for the tablet doesn't include the accessories you need to make it more like a computer - namely the keyboard cover and the stylus. This can add a few hundred dollars to the bottom line price.
Hey Google, delete my search history
Google is introducing a new tool that will automatically delete your search and location history after a certain timeframe. While your history helps give Google the magic to predict your next move, not everyone is comfortable with the search giant knowing everything about them forever.
Previously, you could go in and manually delete this, but if you flip the switch it can auto-delete after a period you specific between 3 and 18 months.
The Next Web posted directions on how to turn it on:
To enable this setting, head to Google Account > Data & Personalization > Manage your activity controls > Choose Web & App activity > Choose to delete automatically > Select the appropriate time limit > Confirm.
Keep in mind this feature is rolling out - the ability to enable it hasn't actually hit my account yet.
Personally, I don't want to decimate my history, especially my location history. I use Google Maps timeline as a way to remember all of the places I've been. I'd be sad to lose that.
Want to see yours? Open Google Maps, open the Menu, then choose "Your Timeline."
Odds and Ends
Apple is offering a free 1-week trial of HBO through its new Apple TV Channels functionality. You can also download shows to watch offline, something you can't do through HBO's apps.
Netflix is making your TV shows and movies sound better with a new feature they're calling High Quality Audio.
Apple iPhone sales are down 30% year over year, making it drop from #2 to #3 in the smartphone sales chart. Chinese giant Huawei is #2 with a 50% increase in sales year over year. Samsung holds steady in the top spot.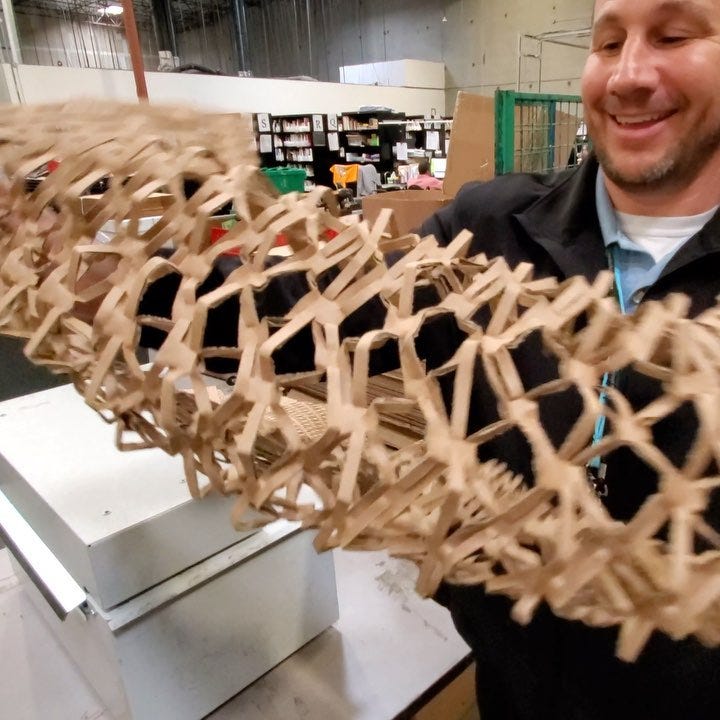 Mesmerizing machine
I shared a video of a cardboard shredder on my Instagram and apparently I'm not the only one to find this machine cool. It takes scraps of cardboard boxes and turns them into useful packing material, like the kind you get with Crate and Barrel online purchases. I spotted it at Goodwill in Orange County, where they use it for their e-commerce shipments.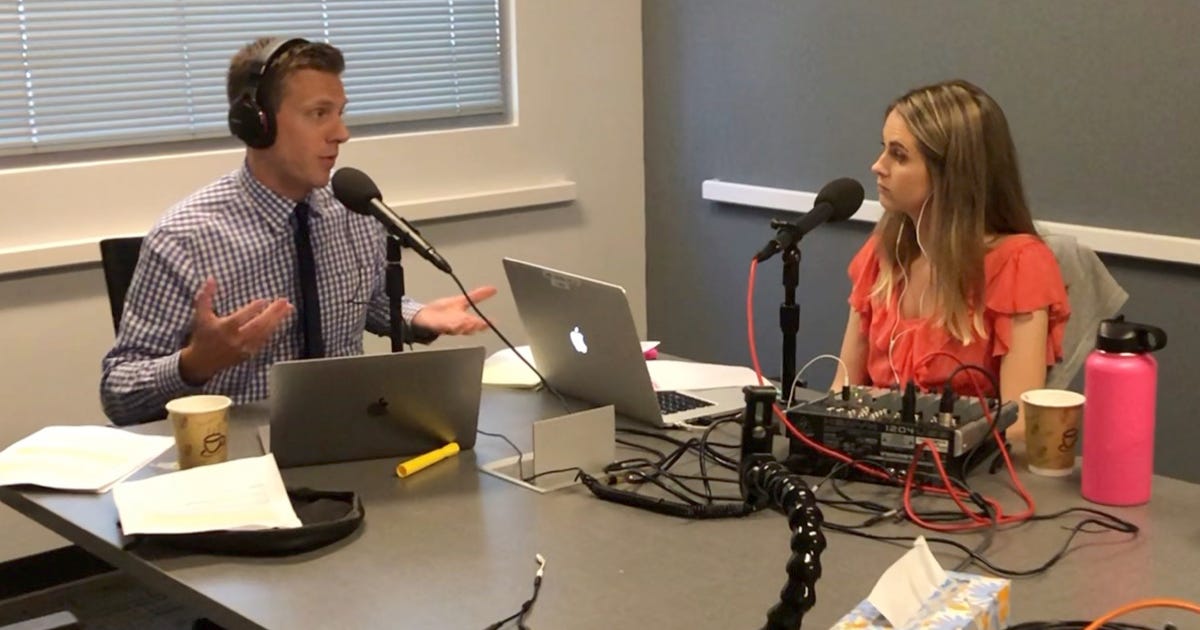 Rich on Tech Podcast
Are you listening to my podcast? It's a lot like this newsletter, but with me talking! Also, Producer Meghan reads your questions and I answer them! It's a lot of fun and if you want to hear your question answered, just reply back to this email or send it to hello@richontech.tv. You can listen to the show on Apple Podcasts or any podcast app of your choice. It's free!
Fresh Juice
My Tweet of the week: a fresh squeezed orange juice vending machine I spotted at the Century City Mall. I said "only in LA," but lots of you chimed in to tell me they have these around the world. I didn't try it, next time maybe I will.
That's going to do it for this week's newsletter! Next week, Google is holding its big developer's conference. Can't wait to see what's new with them.
If you haven't checked out my book, it's 101 Handy Tech Tips for the iPhone and it's available on Amazon right now.
Have a great weekend!
Rich
Connect with me: Instagram, Facebook, Podcast, Book, & Twitter